Available Now  for  sale  or  streaming
________________________________
'BIG HIGH DIVE' – Rich Reardin 2021
Available Now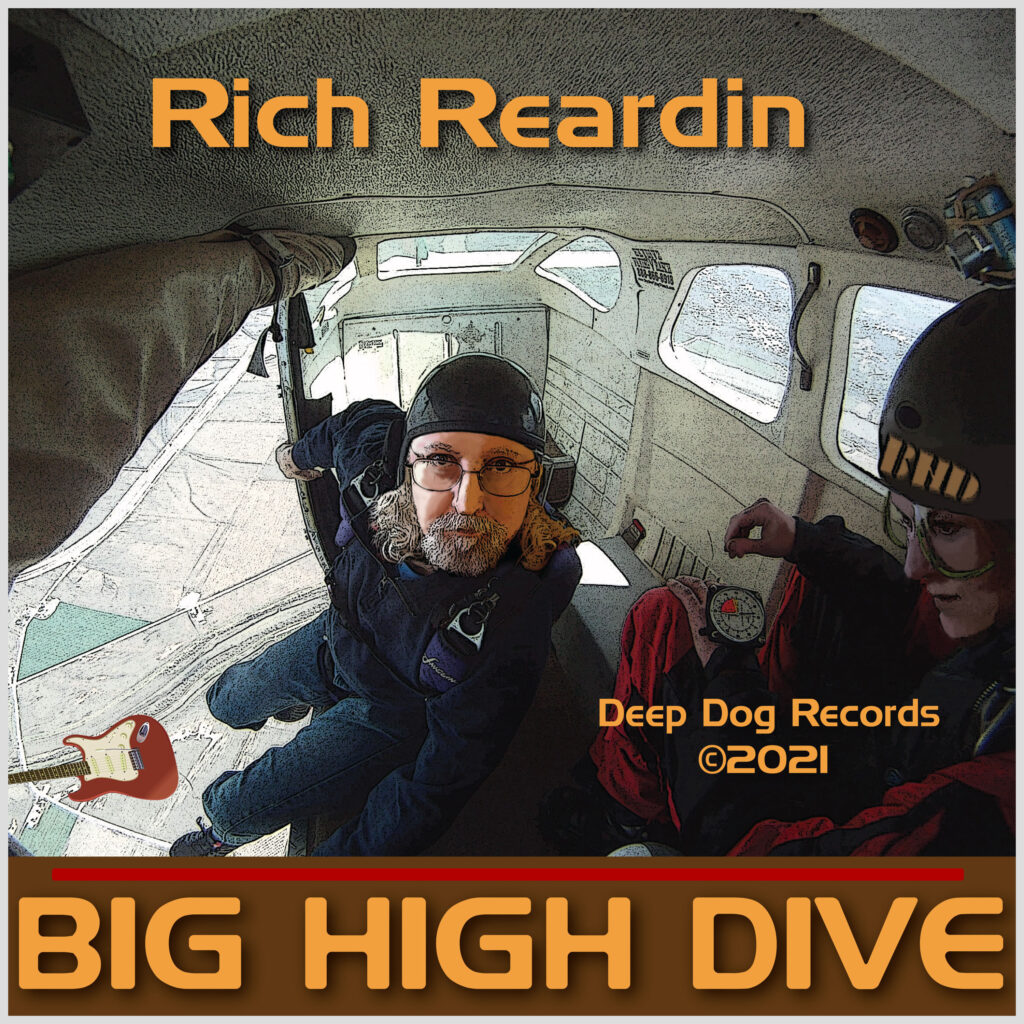 'BIG HIGH DIVE' © 2021 Rich Reardin – All Rights Reserved
all songs written by Rich Reardin
vocals and instruments by Rich Reardin
Recorded and Mastered at Real to Reels Recording / (Cr2)3 Media / Bloomington, Indiana
Distributed by Deep Dog Records 2021
'The Weather's Turning' – Rich Reardin 2020
Available Now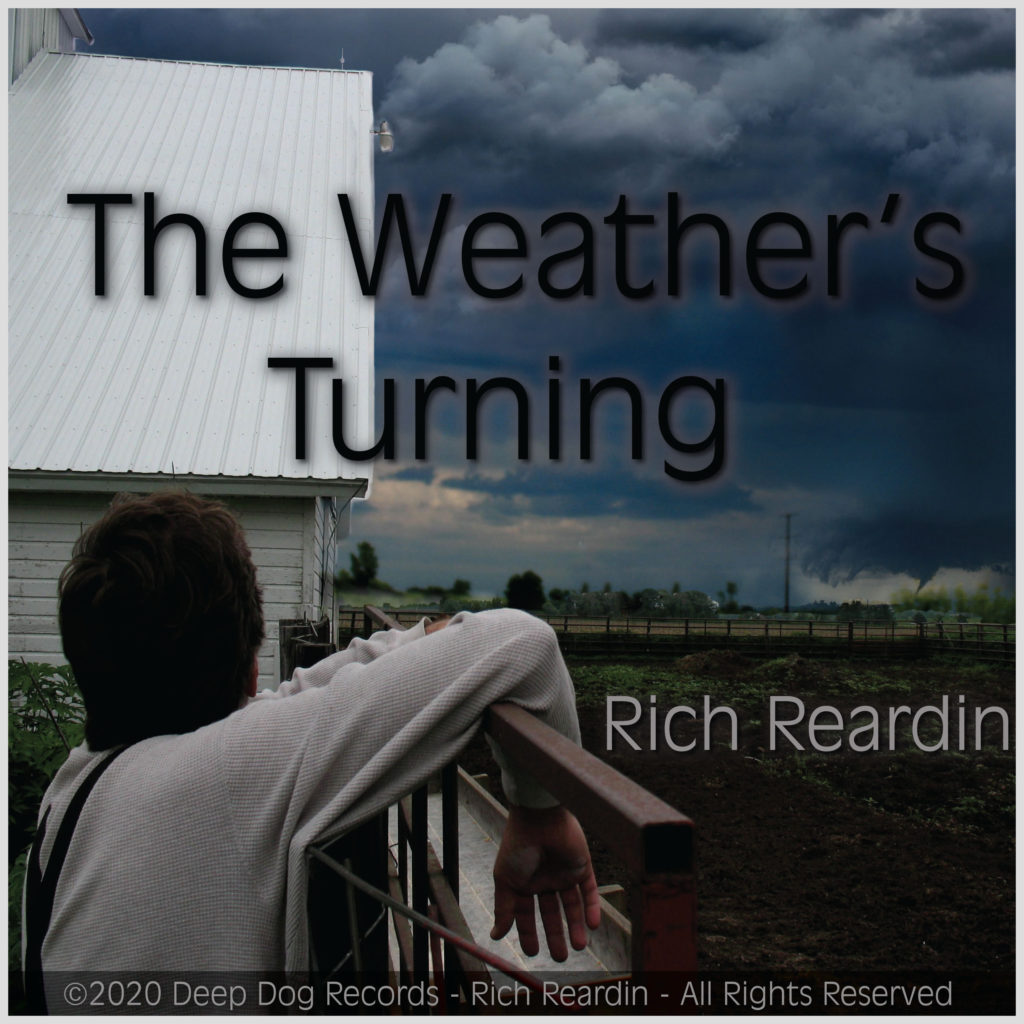 'The Weather's Turning' © 2020 Rich Reardin – All Rights Reserved
all songs written by Rich Reardin
vocals and instruments by Rich Reardin
Mastered at Real to Reels Recording / (Cr2)3 Media / Bloomington, Indiana
Distributed by Deep Dog Records 2020
________________________________
'Spellbound' – Rich Reardin 2019
Available Now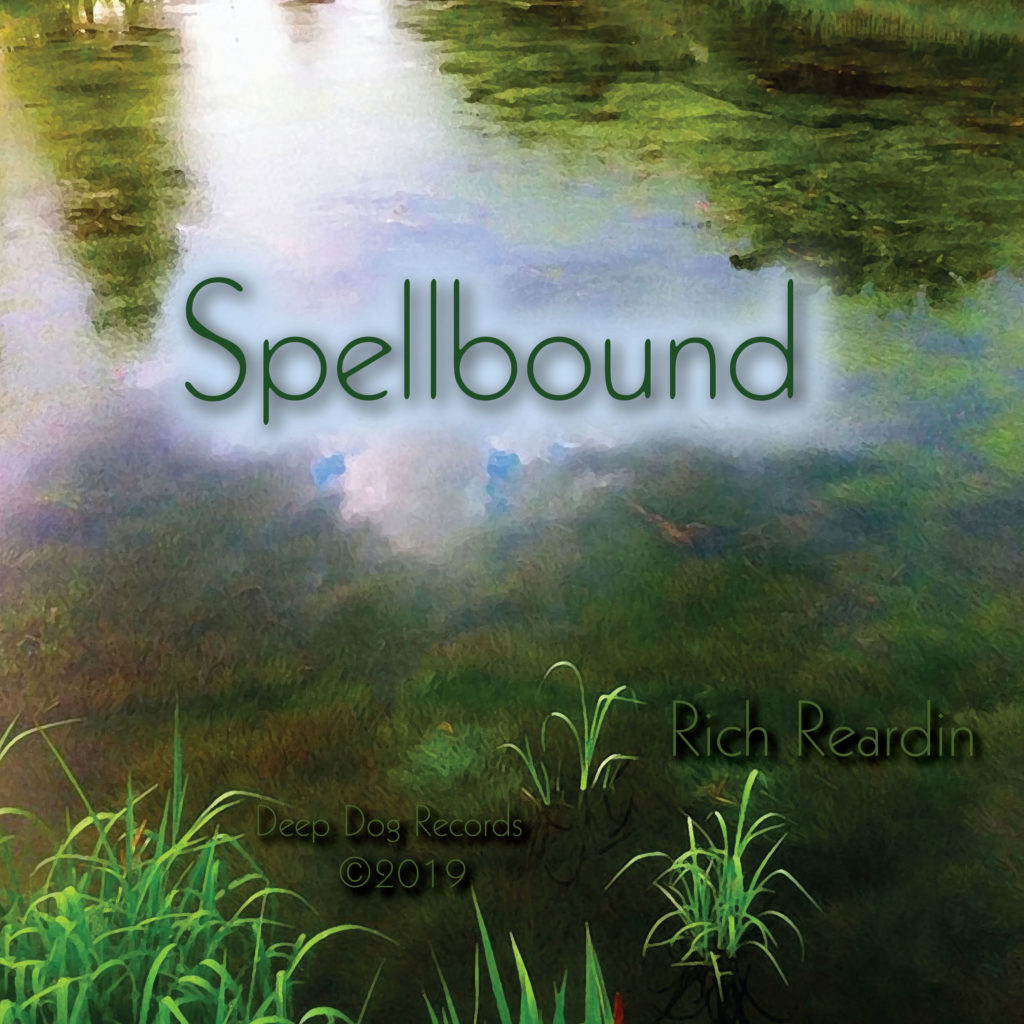 'Spellbound' © 2019 Rich Reardin – All Rights Reserved
all songs written by Rich Reardin
vocals and instruments by Rich Reardin
Jeff Terrell – "Line O' The Moon"  (lead guitar)
Mastered at Real to Reels Recording / (Cr2)3 Media / Bloomington, Indiana
Distributed by Deep Dog Records 2019
________________________________
Between God and Nothing at All – Rich Reardin 2019
Available Now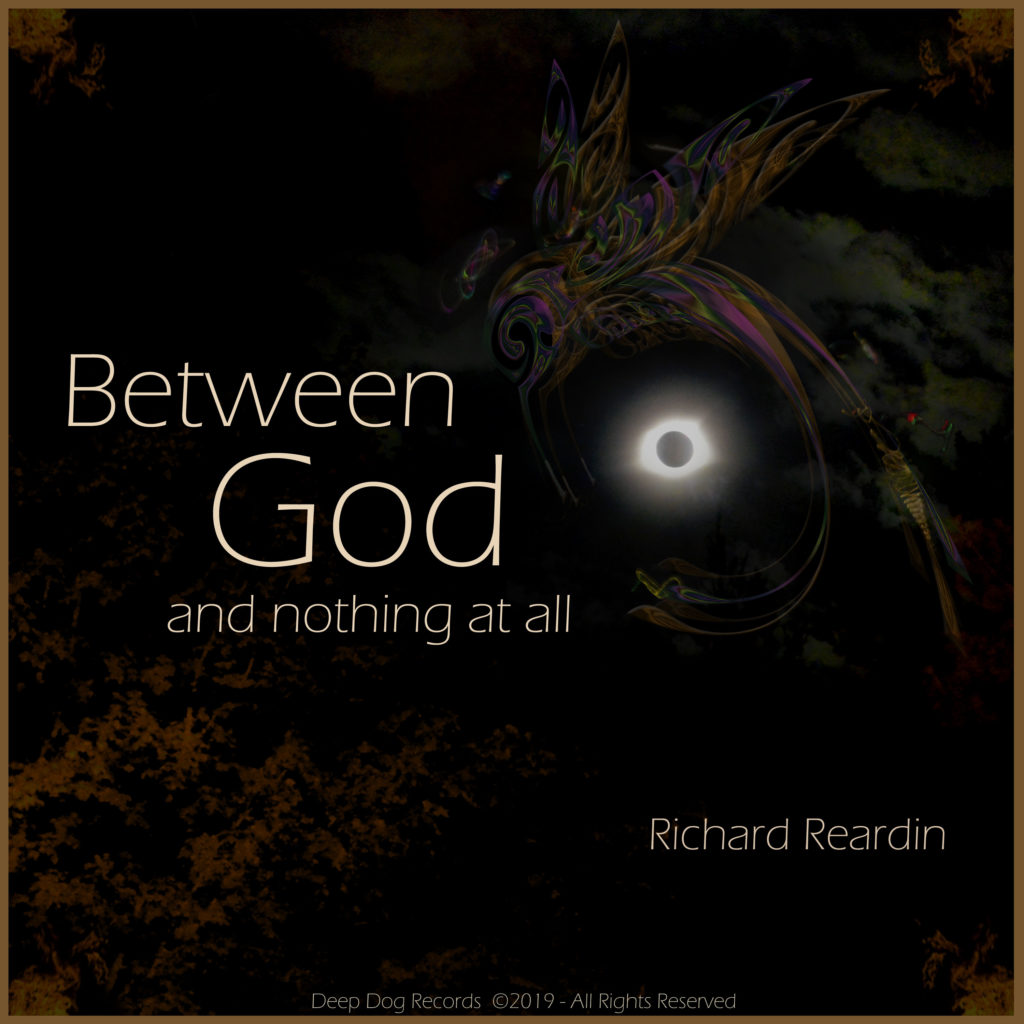 'Between God and Nothing at All' © 2019 Rich Reardin – All Rights Reserved
all songs written by Rich Reardin
vocals and instruments by Rich Reardin
Jeff Terrell – "The Great Red Road" –  (final guitar solo at end)
Mastered at Real to Reels Recording / (Cr2)3 Media / Bloomington, Indiana
Distributed by Deep Dog Records 2019
______________________
Calling You From Africa – Rich Reardin 2018

Available Now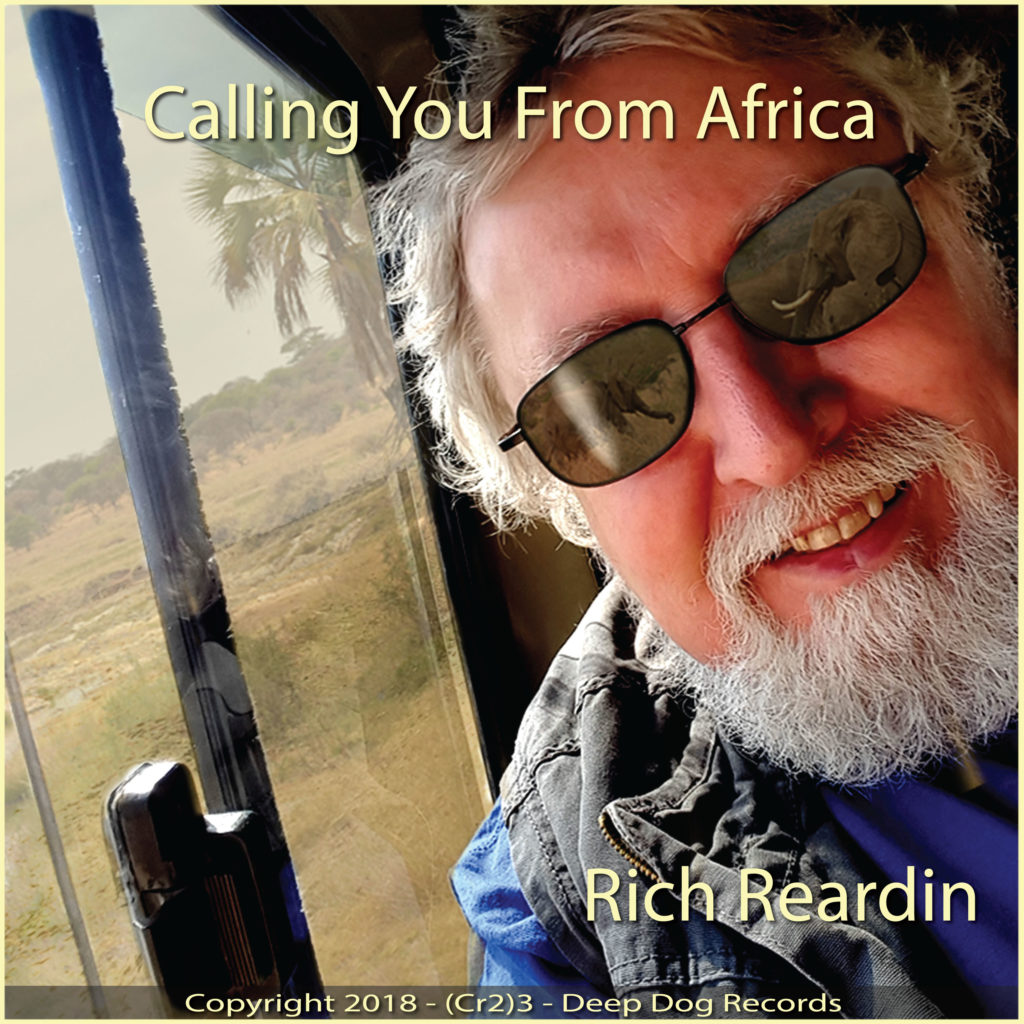 These songs were written in Indiana and Tanzania, Africa
Recorded at Real to Reels Recording / (Cr2)3 Media / Bloomington, Indiana
'CALLING YOU FROM AFRICA'  © 2018 Rich Reardin – All Rights Reserved
All songs written by Rich Reardin
All vocals and instruments by Rich Reardin
Mastered at Real to Reels Recording / (Cr2)3 Media / Bloomington, Indiana
Distributed by Deep Dog Records 2019
______________________
_________________________________________
Things I've Only Told My Dog  – Rich Reardin 2016
Available Now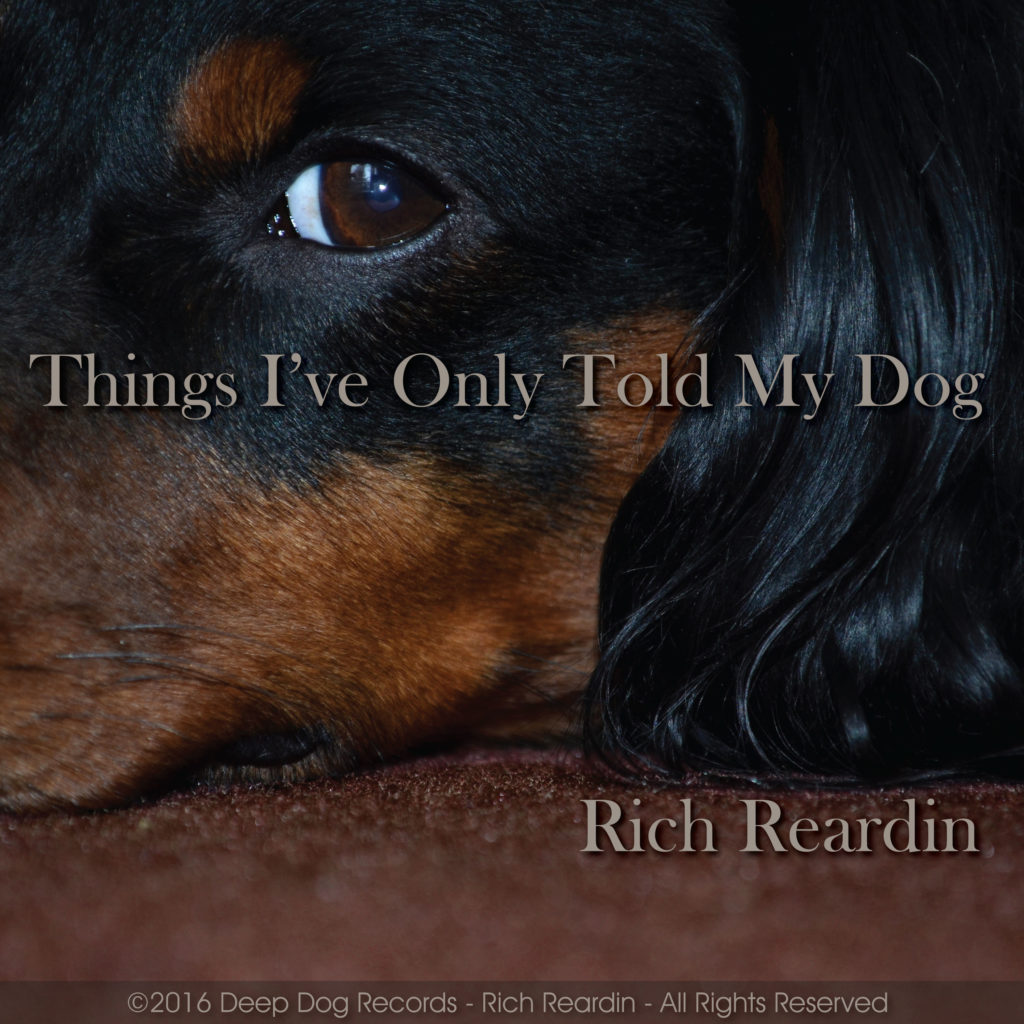 These songs were recorded at Real to Reels Recording – Bloomington, IN.
'THINGS I'VE ONLY TOLD MY DOG' – ©2016 Rich Reardin – All Rights Reserved

Distributed by Deep Dog Records 2019
All songs written and produced by Rich Reardin
All vocals and instruments by Rich Reardin
except on "ACIM Blues" – Jeff Terrell (solo guitar)
except on "Better Days" – Cary Morin (intro guitar)
except on "A Day On The Lake" – Dean Batstone (backing vocals, guitar)
Tomàs Enguidanos (upright bass, dobro, mandolin)
_________________________________________
The Prairie Wind – Rich Reardin 2013
Available Now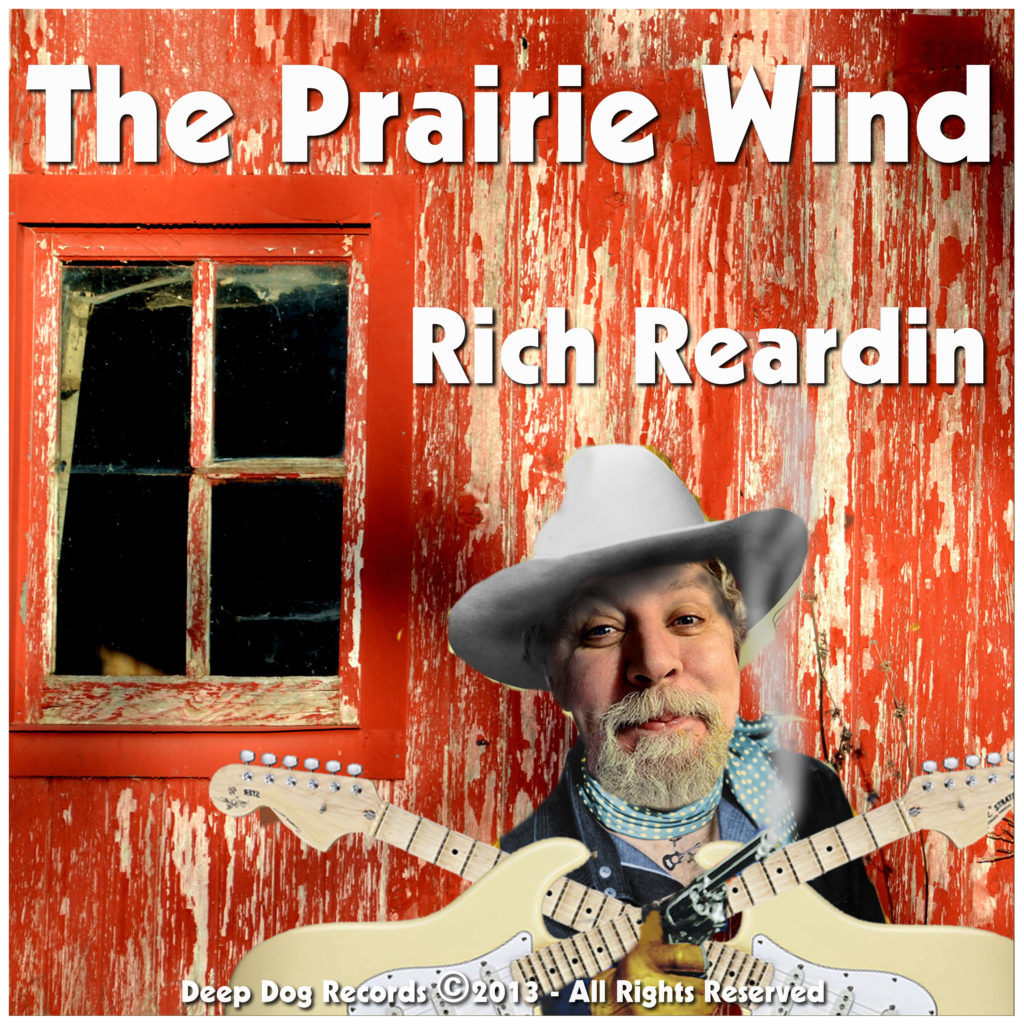 These songs were recorded and mastered at Real to Reels Recording Studio in Bloomington, Indiana in 2013.
This was an experiment to delve into 'real country' music (classic country) through the inspiration of lyrics by
Larry W. Jones (The Kingwood Kowboy) https://www.kingwoodkowboy.com
Larry has been a long time friend of mine, and I wanted to write songs around his lyrics. There are some additional
parts we recorded in Iowa, featuring keyboardist Bryan Martens. He plays pedal steel and some brass sections throughout
the record.
'The Prairie Wind' – ©2013 Rich Reardin – All Rights Reserved

Distributed by Deep Dog Records
All songs written by Rich Reardin
Lyrics by: Larry W. Jones (The Kingwood Kowboy)
Liner notes:
Rich Reardin – Vocals, Acoustic and electric guitars,
bass guitar, piano, and various midi instruments
Bryan Martens – Pedal Steel (plugin), Brass sections
Recorded and Mastered at Real to Reels Recording / (Cr2)3 Media / Bloomington, Indiana
Martens Recording Studio – Winterset, Iowa
Distributed by Deep Dog Records 2013
____________________
Sunspot – Rich Reardin 1996
Available Now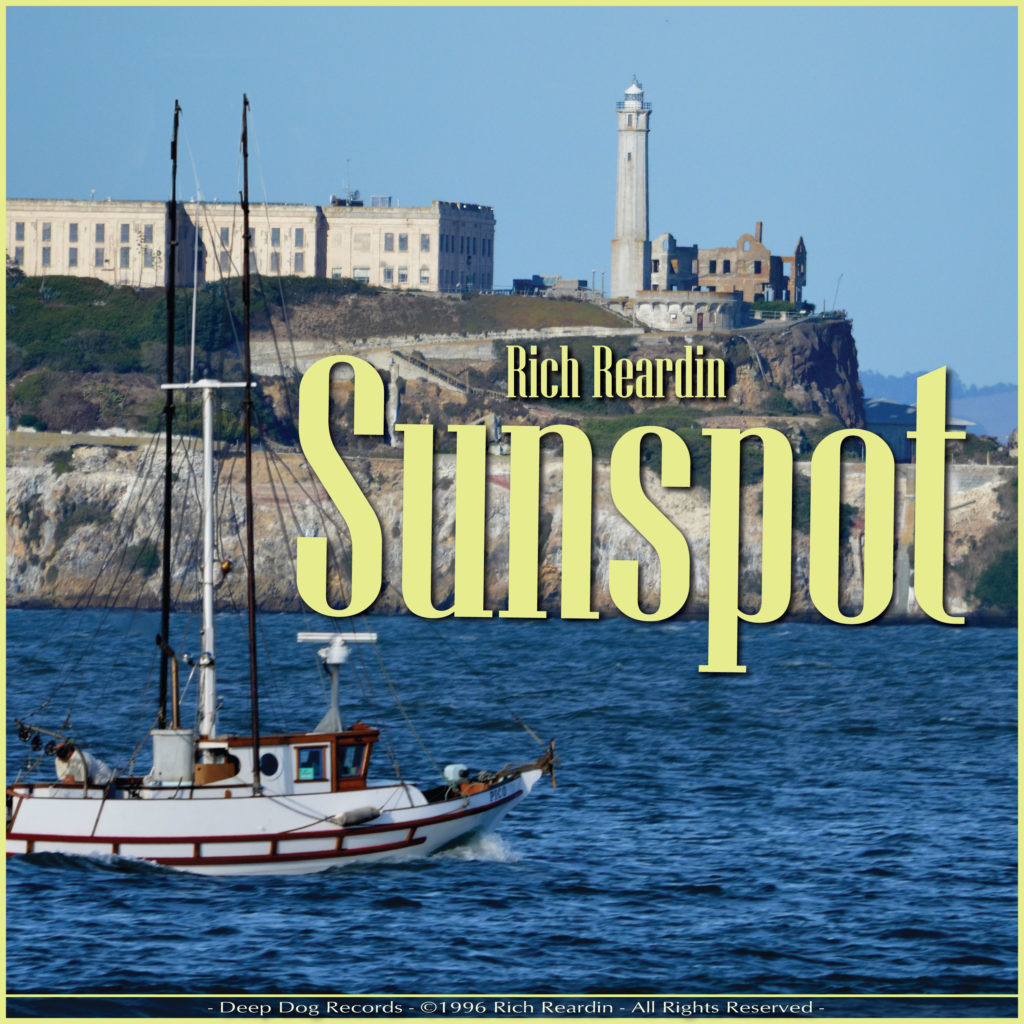 These songs were written between 1990 and 1993 in San Francisco Bay Area, California
Recorded at Saturn Productions recording studio in 1996 in Chicago, Illinois
'SUNSPOT' – ©1996 Rich Reardin – All Rights Reserved

Distributed by Deep Dog Records
All songs written by Rich Reardin
Liner notes:
Rich Reardin – Vocals, Acoustic and electric guitars,
bass guitar, various midi instruments
Bryan Martens – Keyboards / Organ
Mark Sackmann – Acoustic and electric guitars, vocals
Bill Lundblad – guitar, vocals
Jeff Stone – Drums, percussion
Mastered at Real to Reels Recording / (Cr2)3 Media / Bloomington, Indiana
Distributed by Deep Dog Records 2019
_________________________________________
Himalaya Dreaming – Rich Reardin 1995
Available Now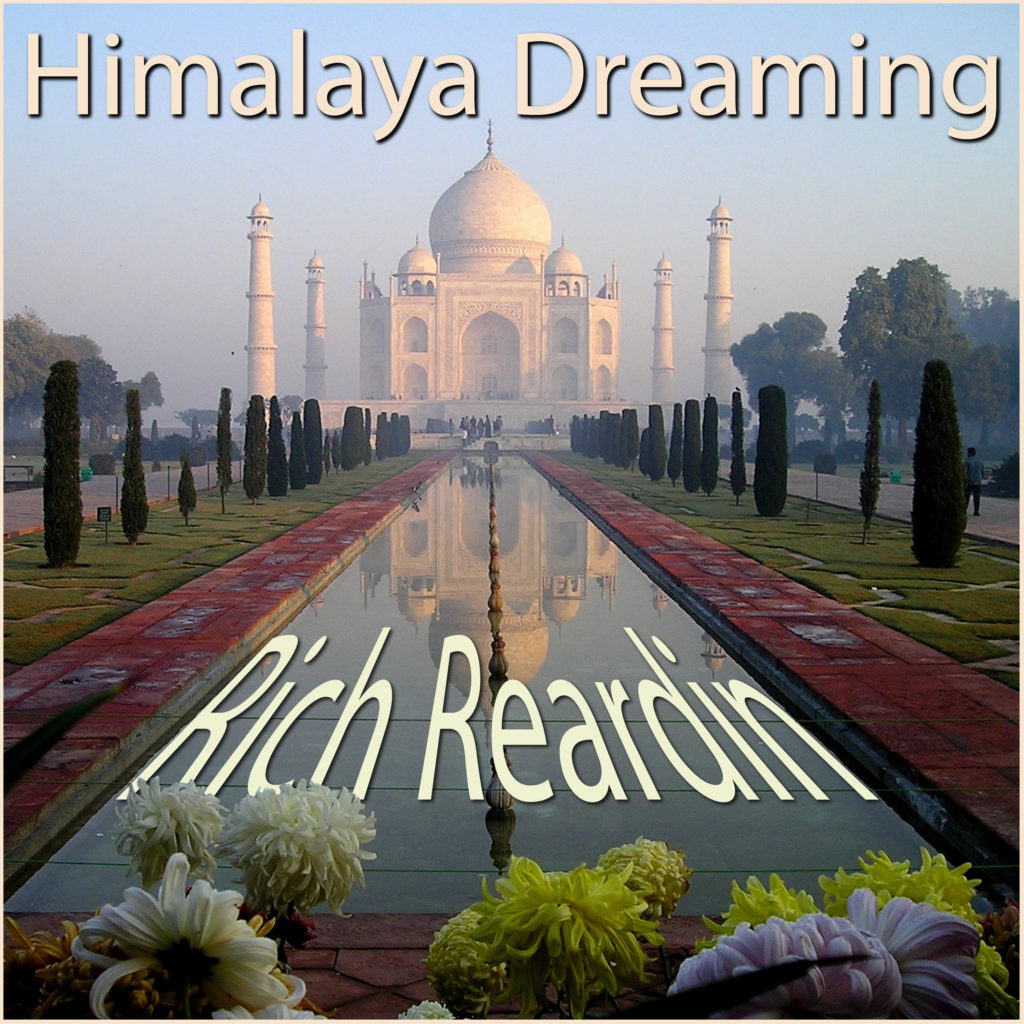 This record was made in 1995 in Bloomington, Indiana
Recorded at Music House Studio in Bloomington, Indiana
'Himalaya Dreaming' – ©1995 Rich Reardin – All Rights Reserved

Distributed by Deep Dog Records
All songs written by Rich Reardin
Liner notes:
Rich Reardin – vocals, sitar
Bill Lundblad – vocals, tambura, tablas
Mastered at Real to Reels Recording / (Cr2)3 Media / Bloomington, Indiana
Distributed by Deep Dog Records 1995
_________________________________________
The Nineties Man – Rich Reardin 1990
Available Now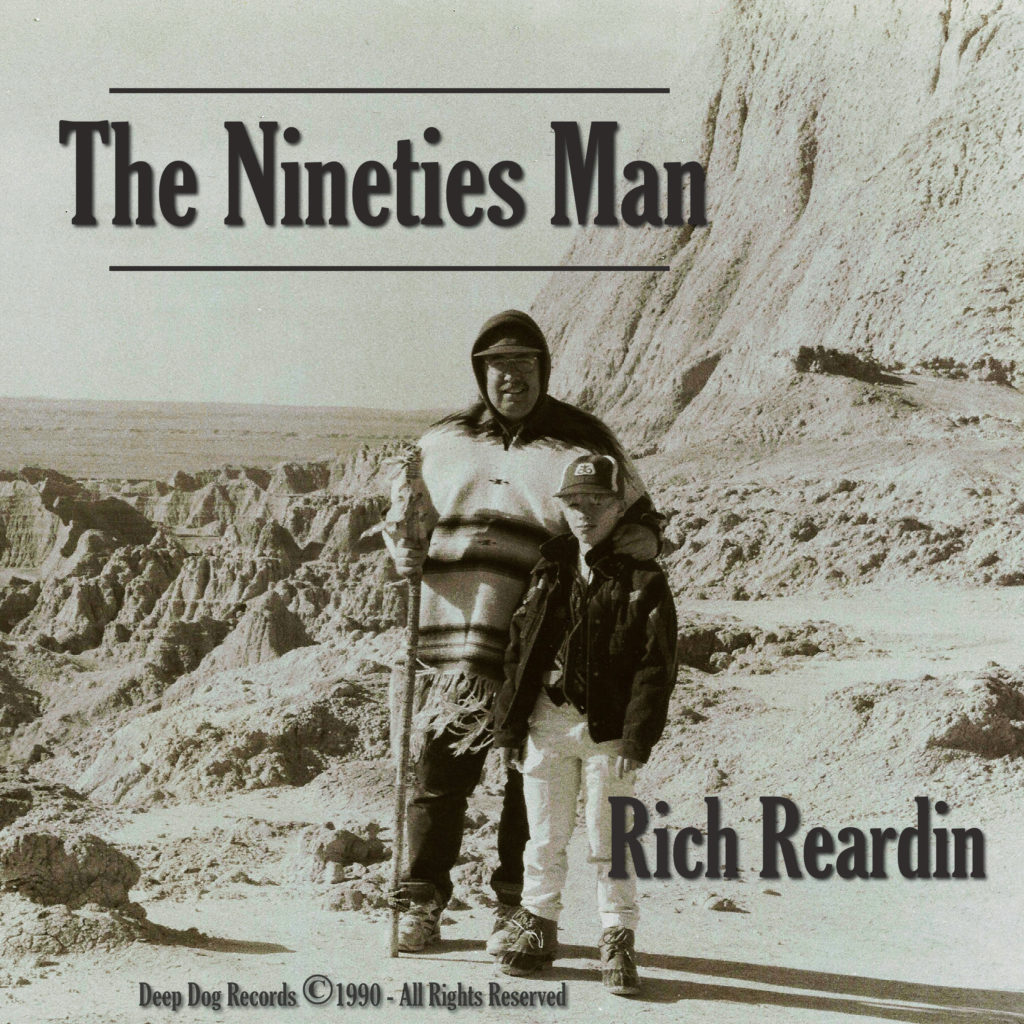 These songs were written inChicago, Illinois in 1989
Recorded at Saturn Productions Recording Studio / Chicago, Illinois
'THE NINETIES MAN' © 1990  Rich Reardin – All Rights Reserved

All songs written by Rich Reardin
All vocals and instruments by Rich Reardin
Mastered at Real to Reels Recording / (Cr2)3 Media / Bloomington, Indiana
Distributed by Deep Dog Records 2019
_________________________________________
Jovians – Rich Reardin 1987
Available Now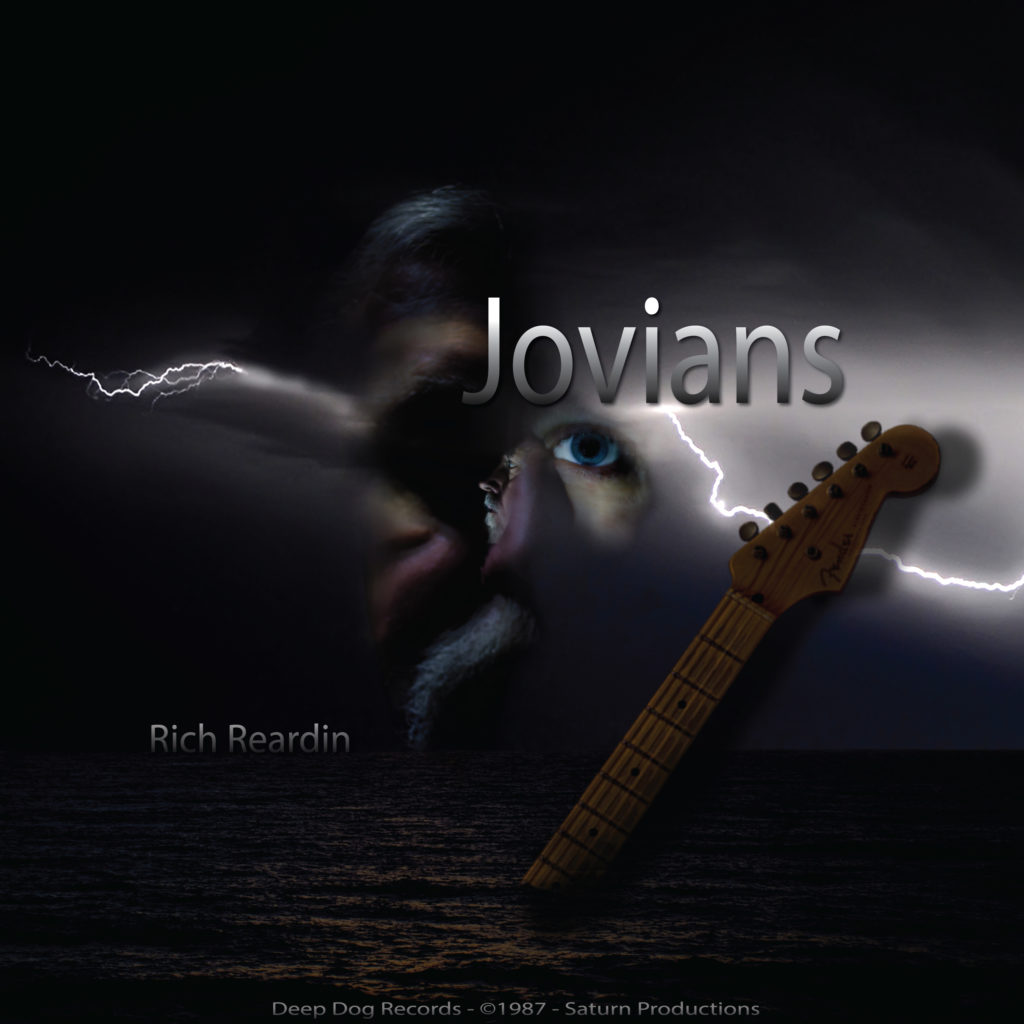 These songs were written inChicago, Illinois in 1987
Recorded at Saturn Productions Recording Studio / Chicago, Illinois
'JOVIANS' © 1987  Rich Reardin – All Rights Reserved

All songs written by Rich Reardin
All vocals and instruments by Rich Reardin
Mastered at Real to Reels Recording / (Cr2)3 Media / Bloomington, Indiana
Distributed by Deep Dog Records 2019
_________________________________________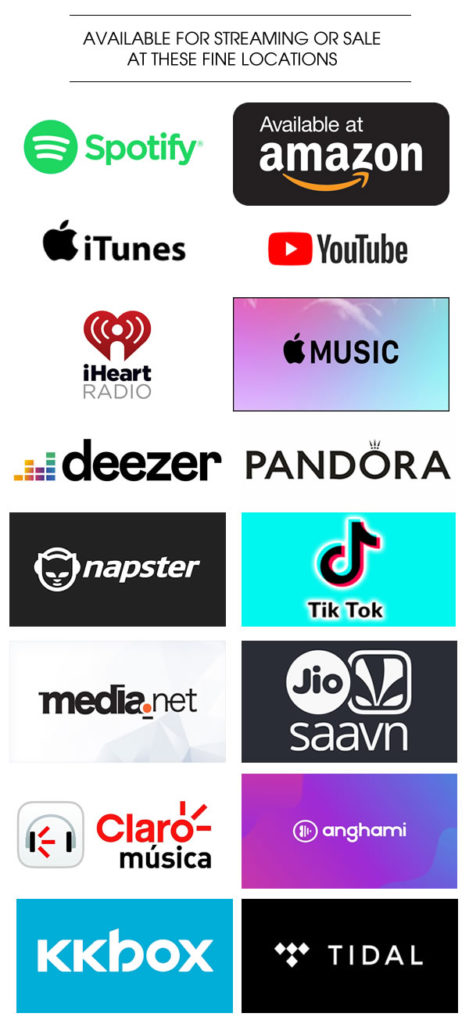 Available Now Anywhere musicians get ripped off
LINKS:
SPOTIFY – RICH REARDIN
AMAZON – RICH REARDIN
YOUTUBE – RICH REARDIN MUSIC
ITUNES
iHEART RADIO
APPLE MUSIC
DEEZER
PANDORA
NAPSTER
TIK TOK
MEDIA.NET
SAAVN
CLARO-MUSICA
ANGHAMI
KKBOX
TIDAL